Tactical Planning Tools
Currently, the following Tactical Planning Tools are available in ODIN:
Selection in the Map Palette
To create a Tactical Planning Tool you have to select it in the Map Palette first. Enter the terms "Planning " or "Tool " in the search area or use the search term "Hub":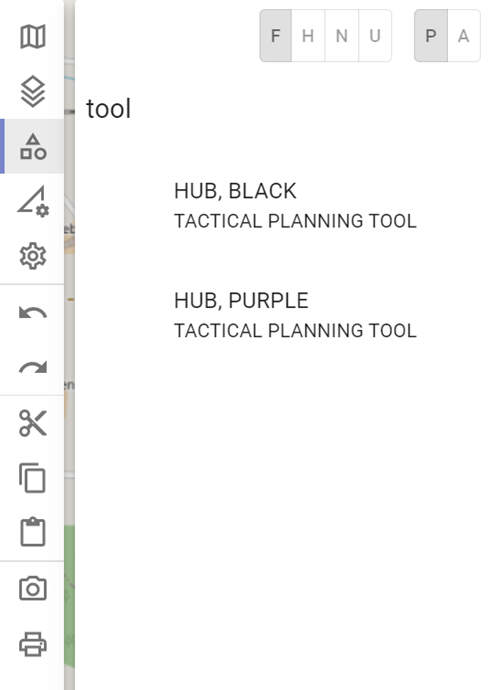 "Hub"
After the selection in the Map Palette and the click on the desired position on the map, the "Hub" appears and the properties window opens.
The following properties can currently be entered for the text field:

1 marked object on the map

2 current area properties

3 switch to the links/weblinks area

4 name of the object (= display in layer management)
In field "Name " you can enter a free text, this will then be displayed accordingly in the layer management.
The "Hub" can only be displayed in the colors "Black " (for tactics) and "Purple " (for logistics):