User Interface
After starting ODIN for the first time, you will see the following user interface (by default it will open in English):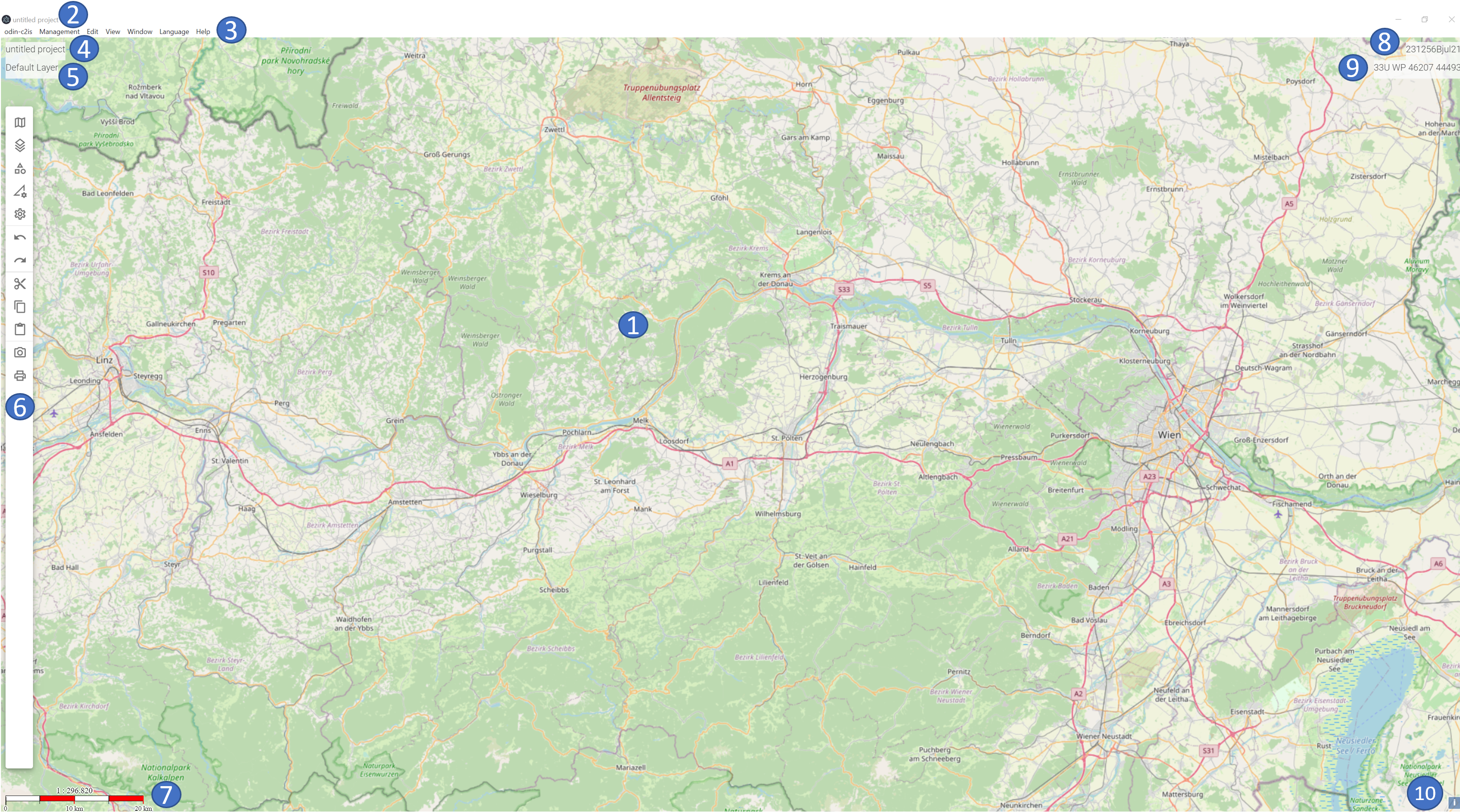 1

map (Open Street Map) as central element of ODIN

2

current project name (in title bar)

3

menu bar

4

current project name (on the map)

5

active layer

6

activity bar

7

scale bar

8

current date (in NATO format)

9

coordinates display (related to the current position of the mouse pointer)

10

button to open the display of the currently used map
Below is an example with English user interface and with one layer: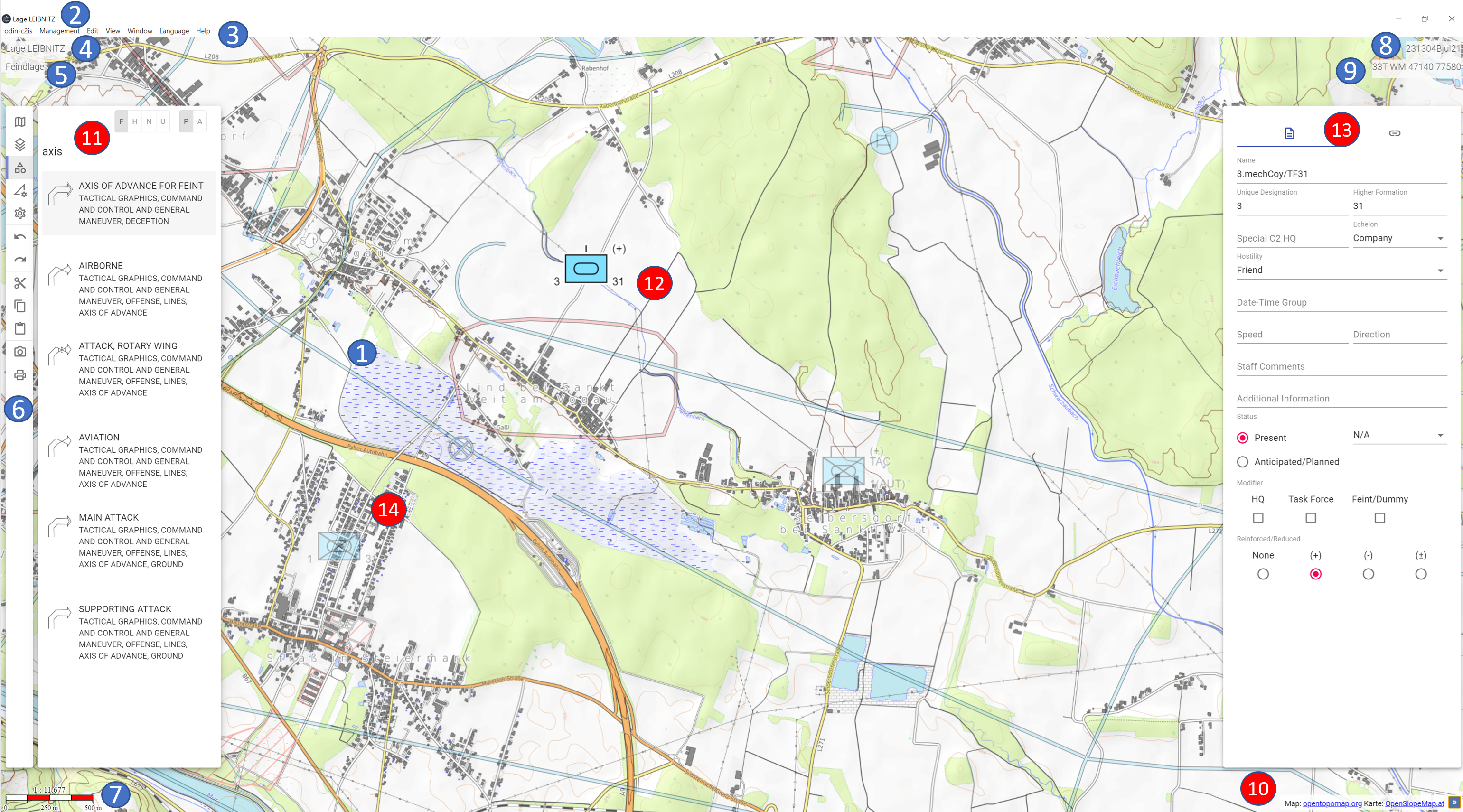 Additionally (marked red) the following areas or functions are visible here:
10

display of the currently used map (if button was opened)

11

Activity Bar - e.g. here with opened area of the "Map Palette"

12

actively selected (highlighted) feature on the map

13

property window for the actively selected feature

14

not actively selected features are displayed "faded out" on the map
In further sequence the description of the individual areas, functionalities etc. with the English user interface!
In order to keep the user manual slim or to restrict it to the most useful areas, functions etc., self-explanatory functions (e.g. quit ODIN, minimize/maximize etc.) are not explained separately in this user manual!